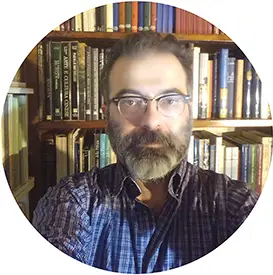 Welcome to AccordionChords.com, my personal passion project. My name is Giovanni Lucifero, and I am a lifelong accordion enthusiast and musician from Italy.
Growing up, I fell in love with the rich, versatile sound of the accordion and knew from a young age that it was the instrument for me. I began playing at the age of 9 and never looked back. Throughout my teenage years, I performed professionally in traditional orchestras, honing my craft and learning the traditional Italian repertoire.
However, as my experience and understanding grew, I realized that my passion for music extended far beyond the traditional Italian styles. I sought out lessons from some of Italy's top accordion players (Simone Zanchini and later, Nadio Marenco) and began experimenting with different genres and techniques. This led to me joining the pop-rock band Terramare, where I had the opportunity to release an album distributed by the label V2/Sony.
In addition to my performing career, I also worked as a session player and accordion teacher, sharing my love and knowledge of the instrument with others. Today, I continue to play and create music, and I am thrilled to have the opportunity to share my passion with the world through AccordionChords.com.
I invite you to explore the website and be sure to check out this video playlist for a glimpse into my musical journey and to hear me playing. Enjoy!