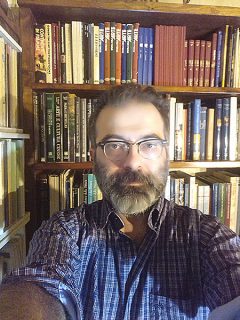 Hi! My name is Giovanni Lucifero, I'm a musician from Italy and I'm the creator of AccordionChords.com.
I have been playing the accordion for more than thirty years, I started playing when I was 9 and the accordion has been in my life ever since.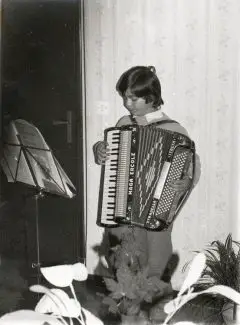 I started performing professionally at 17 and continued playing in traditional orchestras until the age of 25.
I was tired of playing only Italian traditional music so I decided to expand my repertoire taking lessons from two of the best international accordion players we have in Italy: Simone Zanchini and later, Nadio Marenco.
From 2002 to 2008 I played with the pop-rock band Terramare producing the album "Canti rubati" (2004 – V2 Records / Sony Music). Later I worked as a session player in many studio recordings and as an accordion teacher at the municipal school of Reggio Emilia for several years.
I have some old videos and recordings on my YouTube channel, here's a playlist: