AKA: D#–, D#m, D#min, D# minor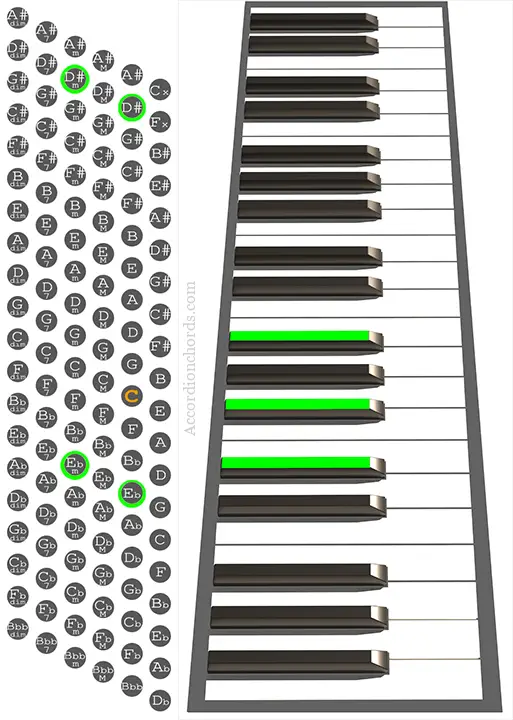 Minor chords
Minor chords are built by taking the Root, the 3rd, and the 5th notes of the major scale and then lowering the 3rd by one half-step. They are made by combining a minor 3rd interval with a major 3rd interval.
The chord's minor third is its distinguishing characteristic and it sounds sad and serious compared to the major chord.
The formula for a minor chord is R, m3°, 5°
On a standard bass accordion, minor chords are between major and dominant 7th chords, on the 4th column (or on the 3rd column if your accordion doesn't have the counter-bass column).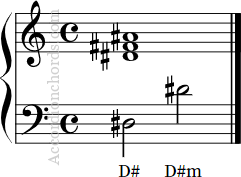 Notes:
D#, F#, A#
Intervals:
R, m3°, 5°
Left hand:
D# + D#m (E♭ + E♭m)
Fingering:
4 + 2